PHUSE EU Connect 2023 in Birmingham, UK from November 5-8 was a resounding success. Our Beaconcure conference participants enjoyed discussions at our booth and during engaging sessions with experts on a wide range of clinical data science topics impacting the industry today. 
At the outset of PHUSE EU, we were pleased to announce the launch of a new Verify capability to automate validation of statistical analysis outputs against ADaM datasets. This launch marks another significant step forward in our mission to eliminate manual double programming, expediting submissions to regulators and ultimately delivering therapies quicker to the patients who need them. The announcement of the newly expanded Verify capabilities also led to interesting conversations at our booth about how pharmaceutical companies and CROs are integrating Verify into their unique workflows and processes to add another layer of reliability and accuracy in clinical analyses.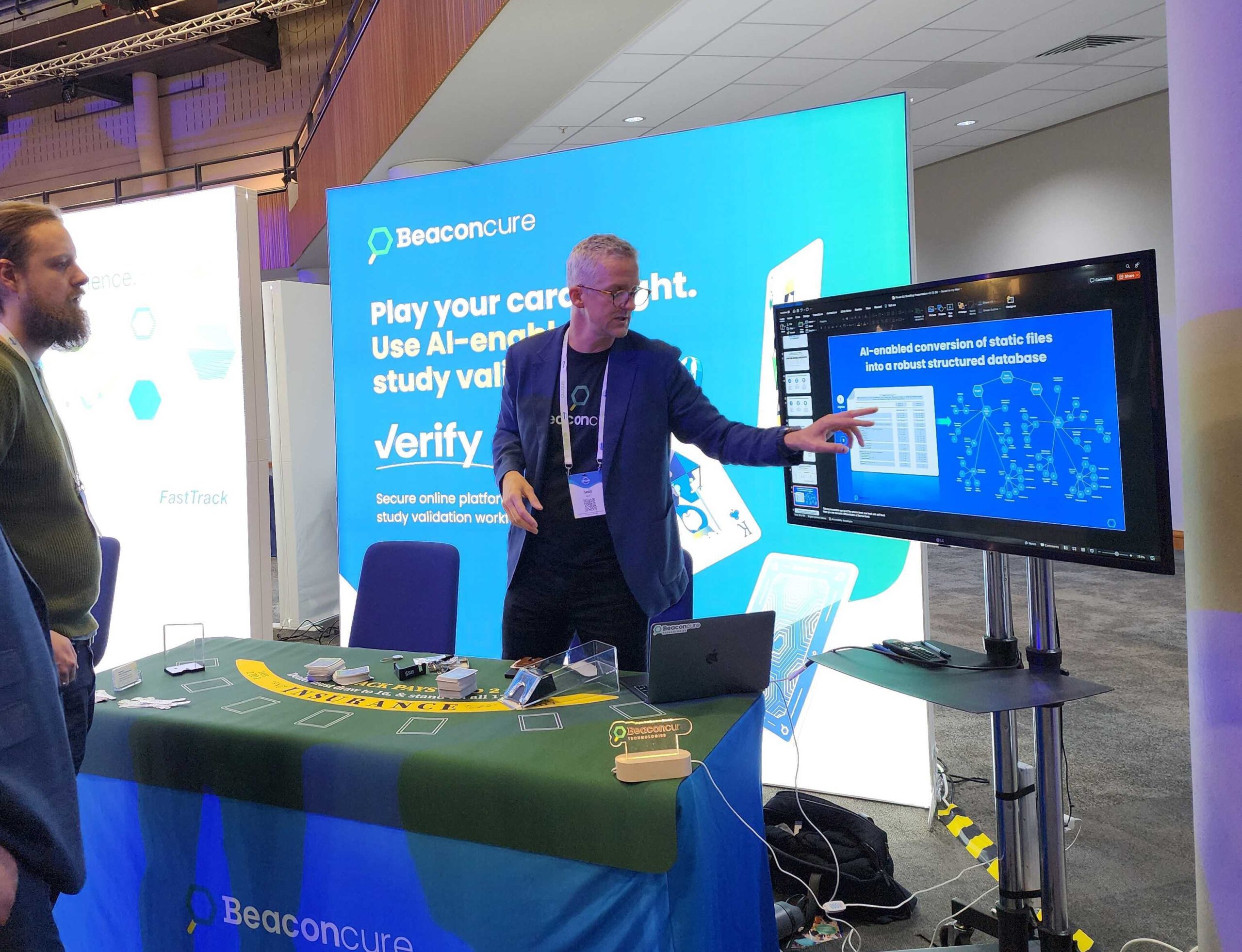 The theme of the Beaconcure booth was a play on how using Verify can help clinical research teams "play their cards right" by leveraging AI-enabled Verify capabilities to collaborate on clinical study analysis validation and workflows. Our theme allowed us to enjoy three days of playing Blackjack at our booth, and to happily give out prizes to our winners. Everyone who visited our booth also received a Beaconcure deck of cards.
We'll be back for additional Verify demos (and Blackjack!) at PHUSE US Connect 2024 this February. In the meantime, follow Beaconcure on LinkedIn to stay up to date on our latest announcements and for a chance to win a custom deck of cards.